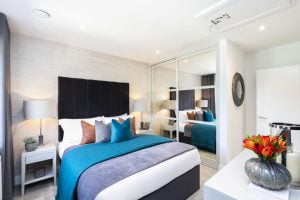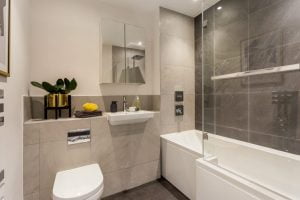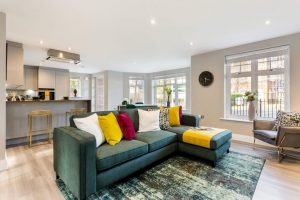 The UK Government first launched the Help to Buy scheme in April 2013 — offering borrowers an interest-free (for five years) equity loan up to 20% of the value of the property.  In London, the scheme is even more generous, granting borrowers an interest-free equity loan of up to 40%.
Through the scheme, potential buyers can hope to purchase their home with just a 5% deposit — with mortgage lenders funding the remaining 75% (or 55% in London).
In November 2018, the Government announced it would be extending the Help to Buy scheme by another two years to run from April 2021 to March 2023.  It also stated it does not intend to introduce a further scheme after March 2023.
But why are we telling you about this now?
Next year will be the last opportunity for all buyers to benefit from the Help to Buy scheme in its current format.
As with the current scheme, the Government will continue to lend buyers up to 20% (40% in London) of the cost of a newly built home under the new plan.  However, as of April 2021, the scheme will be restricted to first-time buyers only and include new regional price caps — drastically reducing the maximum value of homes that can be bought with the help of the scheme.
At the moment, anyone moving to a newly built home and taking advantage of the Help to Buy equity loan will be able to boost their purchasing power and buy a property worth up to £600,000. But after 2021, only London first-time buyers will still be able to purchase new properties up to this value and property prices will also be capped across the South East.
So, if you already own a property but are looking to upgrade to a brand-new home, now is the time to buy!
An idyllic setting for modern living at Burns Court
Founded in October 2015, Troy Homes specialises in small to medium-sized developments across the South East of England, and we are pleased to offer Help to Buy on a number of our homes. 
At our Burns Court development, we currently have two-bedroom apartments available through the scheme, which are priced from £535,000.  Set in the affluent neighbourhood of Gidea Park — originally a high-class garden suburb for Londoners escaping to the country — Burns Court offers an idyllic setting for modern living.
These apartments boast spacious modern layouts and superb specifications, as well as secure dedicated parking and private outdoor space.  Central London is also easily accessible; Liverpool Street is reachable within 30 minutes thanks to nearby Gidea Park station.
Through Help to Buy, you would only need to secure a 5% deposit and a 55% mortgage loan to make one of these stylish apartments yours (subject to terms and conditions).
A rewarding country lifestyle at Chestnut Mews
Our Chestnut Mews development in Theydon Bois also has a two-bedroom apartment available with Help to Buy.  The apartment is priced at £524,950 and offers stunning specifications throughout, a vibrant community, excellent amenities and a relaxed rural atmosphere — all within a short Tube journey of central London.  Perfect for those seeking a more rewarding country lifestyle!
Thanks to the scheme, this luxurious apartment could be yours with the help of a 20% equity loan from the Government, if you meet the qualifying criteria.
After April 2021, homes of these values will no longer be eligible for the Help to Buy scheme due to the new property price caps.  So, if you are fed up of renting or already own a property but are keen to upgrade to a new-build home — do not delay!   Mortgage rates are currently very favourable, so take advantage of this and the scheme whilst you still can and make your dream home yours today.
To find out more about these homes or any of our upcoming developments, please don't hesitate to get in touch.